---
MACC Showcase
The MACC Showcase is a great opportunity to promote your business, share ideas and make professional contacts. Join us for this popular night of networking with fellow chamber members. To sign up as a host, please contact the chamber office to schedule the date.
---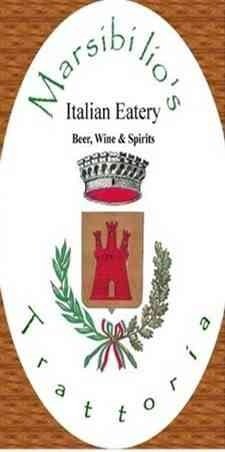 Marsibilio's Trattoria is an Italian restaurant making our menu items from scratch using locally-sourced products. We have an ever-changing list of over 70 craft beers and wines from around the world including modern blends and old world traditionals. Our bar also features craft cocktails using distinct and interesting liquors.
-We are looking for an experienced server who is excited about being a part of our restaurant family and sharing what we have to offer with the public. We are closed on Sundays, Mondays, and major holidays. This position is part-time and requires nights and weekends. Please forward a copy of your resume to jobs.121893@gmail.com.
-We are looking for a dishwasher to work Friday AND Saturday nights, other hours may be available but Fridays and Saturdays are a requirement. Please forward a copy of your work history and/or references to jobs.121893@gmail.com.
-We are looking for a busser/food expediter. Attention to detail and cleanliness are a must. Friday and Saturday nights are required. Please forward a copy of your work history and/or references to jobs.121893@gmail.com.
---
We Invite You To
Browse our historic downtown or the West Side, both with a blend of unique shops, services, restaurants and inns.
Explore the past as you visit two museums rich in historic artifacts, photography and memorabilia from the ironworks, other local industries and the area.
Prepare for your future in our public and parochial schools, championship high school and technical college classes.
Succeed in this productive community where numerous industries employ a workforce of over 3,500 people in metal fabrication, food processing, and specialty production.
Stroll along walks bordering the Rock River and through our community filled with homes featuring preservation efforts, and a variety of architectural styles.
Enjoy this sportsman and naturalist's paradise.
Return To Mayville, the "Gateway to the Horicon Marsh" where natural beauty, historical sites and friendly people await you throughout the year.
Mayville, the only thing better than visiting is working and living here!

---
Mayville Chamber Office Hours
Monday & Wednesday - Closed
Tuesday & Thursday 8 AM - 3 PM
Friday 8 AM - 12 Noon
Other Hours by Appointment
---